1931 Ford Sedan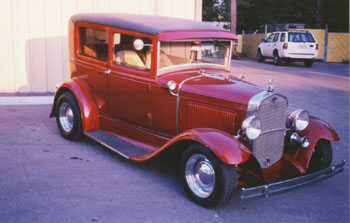 Sandy Sandborn brought us a small clay pot he acquired from a trip to Sedona, Arizona and wanted to know if we could do a "theme" interior. We said sure!
This took hours and hours of design and labor but it literally turned out to be a
work of art.
"Different strokes for different folks."
CLICK ON SMALL
IMAGE FOR
LARGER PICTURE